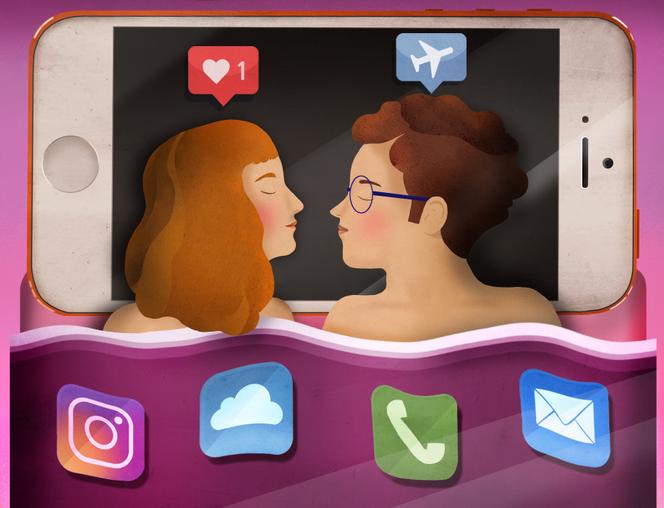 "La Grande Aventure", by Victor Pouchet, Grasset, 160 p., € 15.50, digital € 10.
HEART EMOJI
If we still had to prove that literature is transgender, it would suffice to read it The Great Adventure, by Victor Pouchet. This writer made a name for himself with two novels, Why do birds die? (2017) and Deer self-portrait (2020), both published by Finitude. Today he publishes a "Novel-poem" which also holds the theater, since it defines it as a " tragicomedy in five acts and two characters ". The song is not absent either – "I'm going to go / It's not really serious", whispers the chorus. Small narrated scenes, arranged in poems, snatches of dialogue unfold a minimalist love story with little concern for originality; it is, on the contrary, "To find in the banal perhaps / something to save from the banal".
Closer to poetry than to the novel – let's say that these are poems that tell a story – this thin book draws a sort of literary decline in accordance with the context in which it takes place. How can we not recognize, in fact, from the beginning of the text, the conditions of medical isolation as they were announced to everyone? "They say calmly / this is unprecedented / (I think so too) / we will unprecedented. " Victor Pouchet then confined himself to the countryside as he retired to poetry, and the economy of means which he demonstrated marries the fragility of the moment: "We should / live there again / a few weeks / or longer / we don't really know, / it's lacking in twists and turns. " The camera can match love or destroy it, since nothingness lurks: "Death is so close / well we don't know / everyone is talking about it / we don't see it. »« Everyone seems to wander far from the others (…) / will they always wear a mask? " The narrator lives with a friend or a lover, he does not really know it either, in this house "Behind the mountain" – "Do you think we're / will / stay here / for the rest of the life?" "Can this continue? / I don't know." "
Uncertainty inhabits all feelings – "I couldn't really say whether I'm happy or sad. " The text is woven from " may be ", from " I dont know " and of " it's possible " while the whirlwind of life upsets benchmarks and decisions. She leaves, he stays, she comes back, he leaves. "You don't want an adventure / you tell me it's too much / dangerous. " But an adventure is not an adventure, much less "The great adventure". The great adventure, do we know what it is? Is it love that we hesitate to commit to, "The anxieties are coming / (it is still dark)", or just the hike on the ridge trail, for which it would take "New walking shoes" ? Is it the poetry itself? "I actually believe / that the poems / are just / are used to / cut up sentences / so that we can see them better (…) even if we put / nothing more than: / I'm hungry I'll go out. " Talk about an adventure, it doesn't seem very difficult, a fictitious reader said to himself, immediately tackled by Pouchet: "Try a little to see, big boy. "
You have 43.58% of this article to read. The rest is for subscribers only.