Published on01/27/2022at1:00 p.m.
The new Action-X5 phone from the French brand Crosscall is designed for adventurers. Is it ideal for cycle touring?
Cycle tourism is setting off to discover new landscapes. Whether you are in France or abroad, your phone will turn into a "Swiss army knife". It will allow you, of course, to call but also to navigate through GPS application, to take photos or videos to immortalize this hike then to post them on social networks to give "the taste to others" to leave. to the adventure.
In the past, you needed a phone, a GPS or map, a camera, a camcorder and a computer to send it all over the net. Now everything is in the palm of your hand.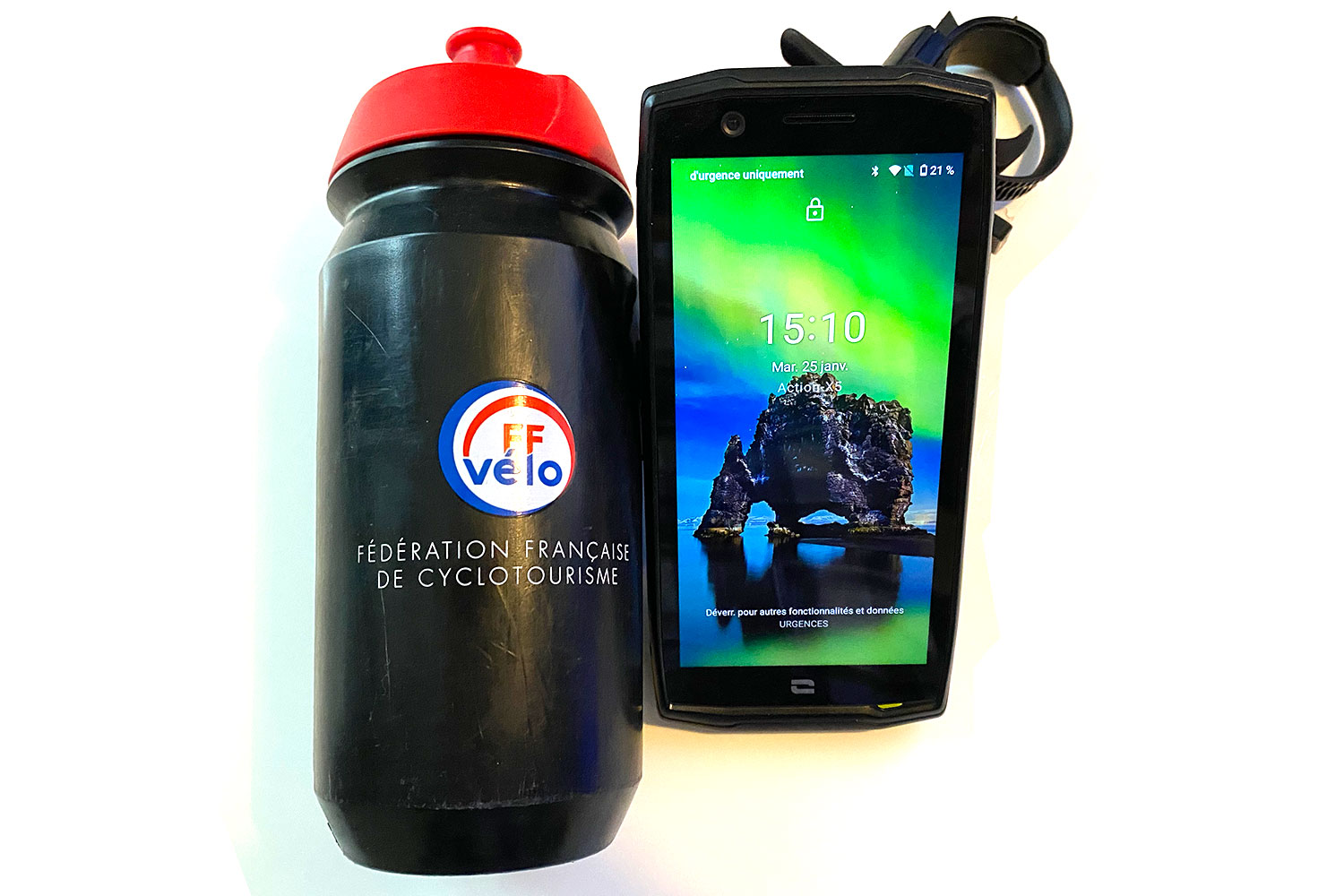 Presentation of the Crosscall brand
It's rare enough to point it out, Crosscal is a French brand based in Aix-en-Provence. It was created in 2009 by the current president Cyril Vidal. Over time, the brand has continued to grow to today be available in 14 countries around the world and employ 200 employees.
Despite numerous fundraisers, the capital remains 100% French. Crosscall remains an exception and one of the few human-sized companies in the global telephony landscape. In addition, she is the only one to guarantee her products for three years, which is to say if she is sure of herself. So let's have a crap!
Who is the Crosscall Action X-5 intended for?
The strong point of this phone is its resistance to shocks, dust and water. It is intended for professions that require a solid device, such as for the military, workers, etc… because its solidity is no longer to be proven. It is by far the strongest phone on the market. It will therefore be perfect for "adventurers" on a bike.
Technical specifications
Withstands drops over 2 meters onto concrete.
Resists water for 30 minutes (sea or swimming pool) and up to 2 m deep.
Gorilla Screen® Glass of 0.8 min.
Battery life: this 3850 mAh battery for long-lasting adventures; 25 hours in communication; 22 days standby and 11 hours in GPS mode.
Two Sim cards to have a professional and personal phone in the same terminal.
the X-BLOCKER allows a safer attachment in addition to the native magnetization.
For videos, a stabilizer will prevent you from a "shake" effect. With l'Hyperstab, the horizon remains straight on each of your videos.
A fun use for those who ride in a group, a walkie-talkie function with the application X-TALK integrated.
To complete this presentation, holes are dug in the bottom right of the device to pass a safety strap or a neck strap, which allows you to always have the phone close to you while having your hands free.
Handy accessories
The following list of accessories is sold separately from the device, but makes life easier.
X-Dock: charging stand for the home or office that allows you to always have an eye on the screen, even when charging, thanks to the power supply. Price: €39.99
X-Bike: support for bicycle (or motorbike) which allows you to follow a track or to find your way via your GPS. Price: €29.99
X-Chest: surely the funniest accessory for bike daredevils. It allows the phone to be fixed on the chest to record "on-board images" more real than life. Price: €49.99
Without forgetting the X-Car pro: essential for the car. Price: €59.99
My opinion on the Crosscall Action-X-5
In theory, this phone has everything to please: it is French, it is resistant, with good autonomy. But in fact, as for the previous models, what fishes is the quality of the photos and the screen.
Today, brands like Apple Where Samsung have accustomed us to a quality standard that prevents us from going back. Admittedly, the price is not the same, I have an Iphone 11 pro which costs twice the price of the Crosscall. But the photos and videos are almost professional quality.
Very positive points, the accessories, I was very pleasantly surprised by the bike stand, which accompanied me on several outings (roads) without stability concerns.
The support is equipped like most accessories with a magnet allowing a perfect adhesion, the X-Link. You add to this an X-Blocker, a plastic clip that adds additional security and you get a "fusion" between the phone and the bike mount. Perfect for gravel or mountain biking. Personally on the road, I had no problems.
The car holder is also very well thought out because it also incorporates a magnet and a power supply system integrated into the support, which is very clever.
To conclude, the design is magnificent with clean lines that form grooves at the back, enhanced by micro-perforations that bring grip on the parts in contact with the hand.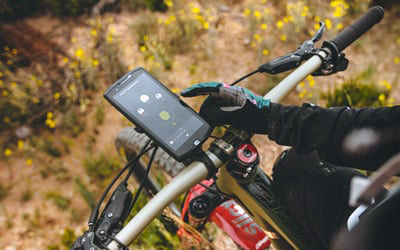 This phone will be perfect for bike adventurers who don't want to worry about their phone being fragile. Its long-lasting battery will accompany them on beautiful hikes. If you are not an Instagram "pro", the quality of the photos and videos (provided there is sufficient light) should satisfy you.
NB: I tested this Crosscall phone for a month, from mid-December to mid-January.
More information on the website https://www.crosscall.com/
Text: Jean-Pierre Giorgi – Photos: Crosscall