Dragons who hide by borrowing human form to better rule the world, that's whatOuroboros proposes in an adventure story imagined by Ceyles and Olivier Pinard and illustrated by this first (with colors of Lou). We get acquainted with Azram, an amulet thief who seeks to help a child named Xiao, at worst because prey to the dragon that inhabits it.
First mastered album, Saladin's Amulet lays down the fundamentals by introducing the History of the Dragons who reign over the world. The story takes the time for this introduction and thus allows us to admire these beautiful beasts, nicely drawn. The sudden arrival of the amulet thief comes to shake up the reading and greatly accelerates the tempo by embarking us on a real adventure story where dragons and humans promise beautiful confrontations.
Ouroboros is a promising series of which it will be necessary to read the continuation to confirm the test!
Excerpt from the comic: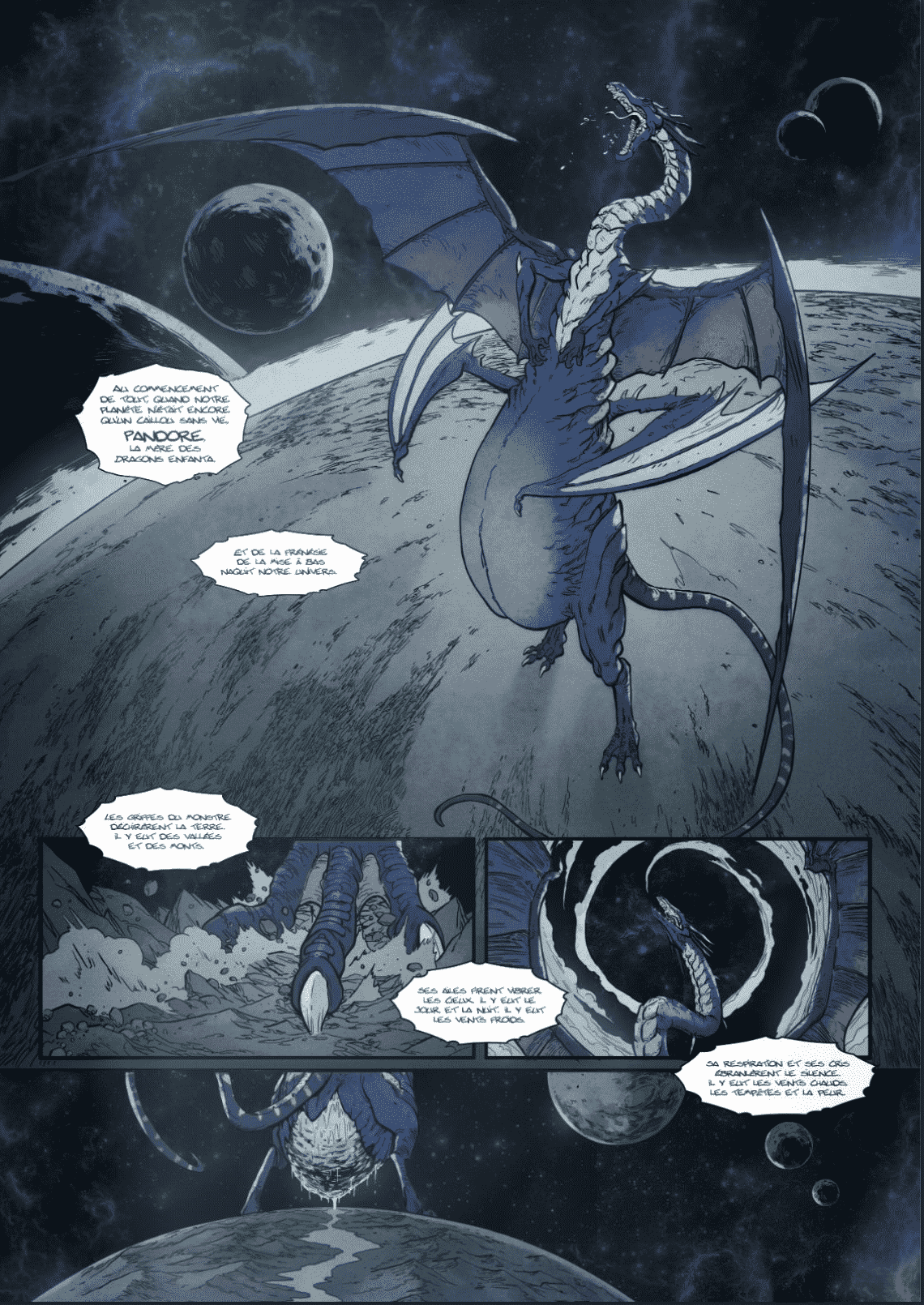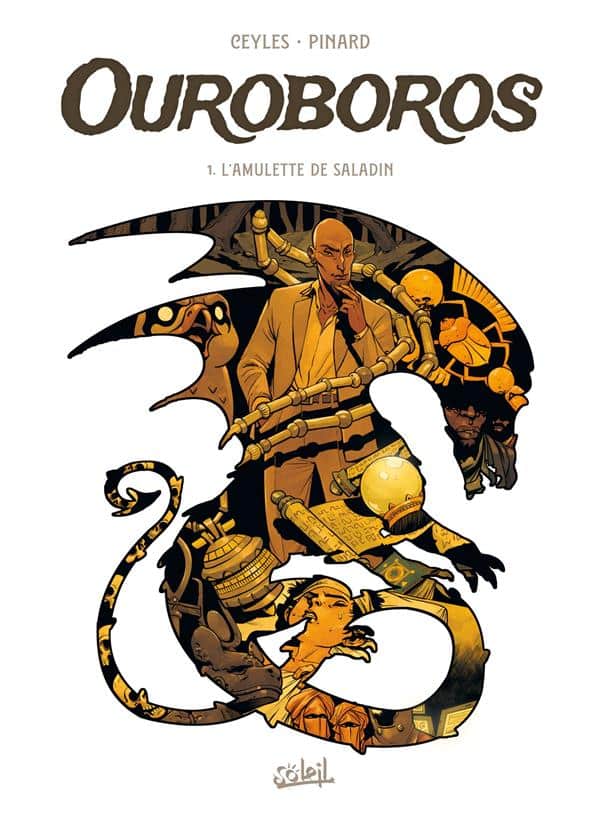 Editor's Summary:
Immortal dragons lurk among us in human form. Over the centuries, they have influenced our laws and troubled our history. Their influence is limitless. A man knows of their existence, his name is Azram.
In the desert, Bedouins watch over Xiao, a little boy whose oracles predict that he will cause the downfall of the Queen of Dragons, his mother. Azram, charismatic and enigmatic adventurer, has stolen Saladin's amulet which contains the elixir that will enable Xiao to defeat his dragon half and save the world. But the theft of the amulet awakened beings with supernatural powers…
Release date : February 2, 2022
Authors : Ceyles and Olivier Pinard (Scenario), Ceyles (Drawing), Lou (colors)
Kind : Fantasy
Editor : Sun
Price : 14.95 € (48 pages)
Buy on : BDFugue