Discover the first volume of the Horizon Zero Dawn comic book written by Anne Toole and Ann Maulina. Enter the story that takes place after the events of the video game.
Tomorrow, February 3, the first volume of the trilogy will be released. Horizon Zero Dawn. Edited by Mana Books and written by Anne Toole and Ann Maulina, this comic traces events after the Horizon Zero Dawn video game, released in 2017. If you don't know, the story takes place a thousand years after our era, where robotic creatures have took over our world. Horizon is an Earth full of nature and ruins, where robotic animals have taken over. Humans, on the other hand, have become primitive tribes, struggling to survive.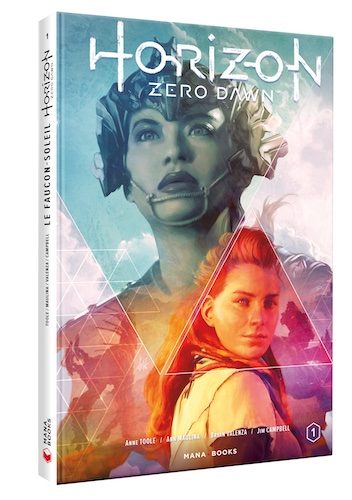 But what will the comic be about?
In the aftermath of a titanic battle that nearly ravaged the capital Meridian, Talanah, one of the nation's greatest machine hunters, struggles to find her place in the rebuilding effort. Worse still, Aloy, her trusted friend, has vanished. A new threat emerges in the hinterland. She must decide how best to serve her tribe, her friends, and herself. This comic will make us wait until the release of the new opus Horizon Forbidden West, scheduled for February 18th.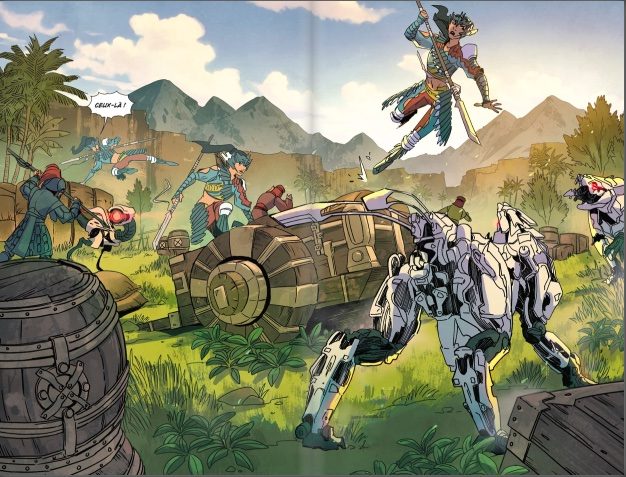 Authors: Anne Toole / Ann Maulina
Publisher: Mana Books
Release: 03/02/2022
Pagination: 128 pages
Price: 15 €
Discover all the news and our readings in the world of comics, novels and manga!
Read also : "Horizon Zero Dawn, 7 reasons to make you crack! (Playstation)" / "An art book on Horizon Zero Dawn"