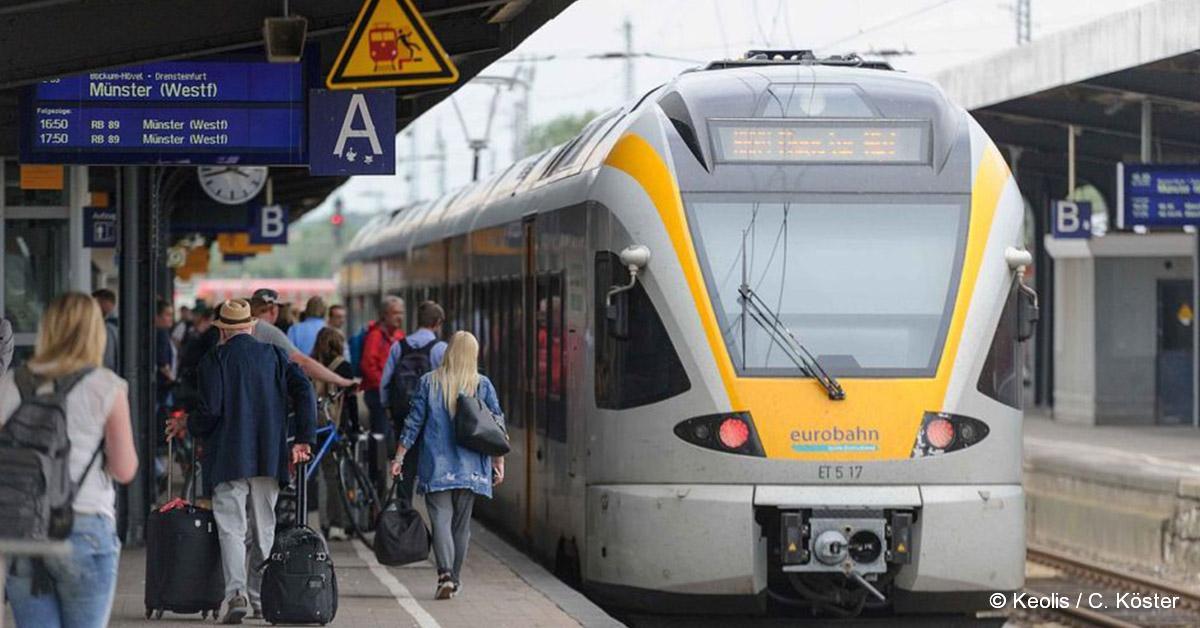 Homepage / Business / Germany. End of the adventure for Keolis
As we announced in October, Keolis is leaving Germany, its biggest source of losses: on January 1, TEAM Treuhand GmbH became the new shareholder of Keolis' activities in Germany through its subsidiary, SG eurobahn U G. The four regional train networks in the North Rhine-Westphalia region in western Germany are now operated under the name eurobahn GmbH & Co KG. " The current management team will remain responsible for operations and the jobs of the 900 employees will be preserved. Continuity of public service for passengers will be ensured, resulting in no change for travelers ", notes Keolis in a press release, recalling that this sale is part of the group's decision to "refocus (on) its strategic priorities". The SNCF subsidiary had been present in Germany since 2000 and operated four regional train networks covering 1,000 km of track (15 lines) and transporting approximately 40 million passengers per year.
This article is taken from issue 3868 of La Vie du Rail.
More news and files on rail in La Vie du Rail paper or online version !