Bibliographies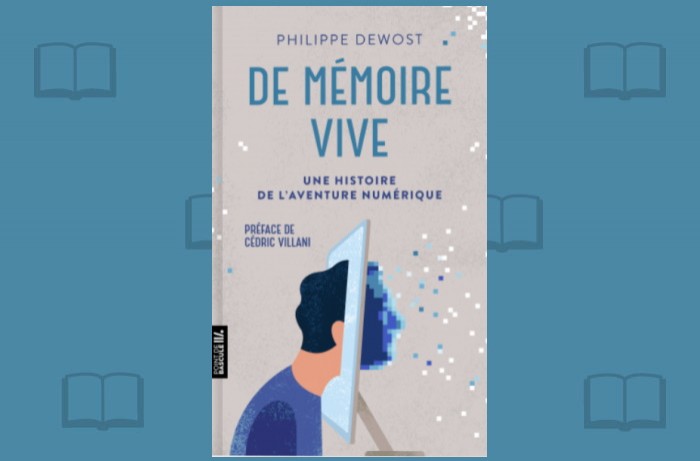 ---
The current director of Epita and former co-founder of Wanadoo, Philippe Dewost, publishes "De mémoire vive" with a preface by Cédric Villani.
AdvertisingUndoubtedly, one day, those who have experienced the emergence of digital technology in everyday life will sit on an armchair, their feet slipped into connected slippers, next to a large screen broadcasting a fire in a loop. And they will tell of their youth to incredulous great-grandchildren. For now, Philippe Dewost is content to publish a book: " From Living Memory: A History of Digital Adventure ". Co-founder of Wanadoo, having multiplied the adventures in IT (and sometimes IT policy) before it became digital, he is today the managing director of the great digital school, Epita.
Throughout the various chapters, he starts from various personal anecdotes to show how first IT, then digital, have transformed the world. Certainly, most of our readers have experienced more or less the same things from the years 1980-1990. But some anecdotes still resonate and remain quite rare: thus, Philippe Dewost explains how to lie to an IBM mini-computer to deport part of the calculation and thus increase the life of very expensive equipment. Listening to the modem's song is now impossible, except watching an old movie like Wargame. The preface by Cédric Villani adds a scientific layer with pieces of the daily life of a researcher.
But the interest of the book is not limited to nostalgia. It is even a rather original work in its form. Director of a school, Philippe Dewost cannot resist the urge to play the pedagogue. Each anecdote is there to deliver a lesson, to learn at least one lesson. Each chapter ends with a sidebar "In short… and you? which takes stock of the concepts discussed and the problems posed. If "the digital revolution has already taken place", the epic is not over. And a return to the past obviously allows us to trace the future.
Article written by

Bertrand LemaireCIO Editor-in-Chief
Follow the author on Linked In,