For this 2nd episode of Beijing Express broadcast this Thursday evening on M6, the candidates traveled the mountains of Kyrgyzstan, through the roads "in the middle of an arid and depopulated landscape". And the improbable duo made up of the sparkling Aveyronnaise Vanessa and the grumpy Etienne qualified for the rest of the adventure.
They are a bit of the "quirky" duo, if we are to believe the comments on social networks. Vanessa, the Aveyron grocer originally from Campuac, always in a good mood, and Etienne, a doctor from Cannes, constantly exasperated and who Internet users like to make fun of. And this Thursday evening, they qualified for the third episode of Beijing broadcast on M6.
"I try to carry the binomial, not to let go. Always motivated and fully determined." : such is Vanessa who, despite Etienne's many teasings, keeps her spirits up. This is "a colorful character, but I love it. He makes me laugh so much", she admits. However, like in the first episode, Etienne does not spare Vanessa, as evidenced by this scene where the latter criticizes our Aveyronnaise for using local expressions. While he complains about wasting time "in the wrong direction" in the car, Vanessa tries to appease her partner: "It's the game, my poor Lucette", she says spontaneously. And him to reproach him for using "such silly expressions". Atmosphere.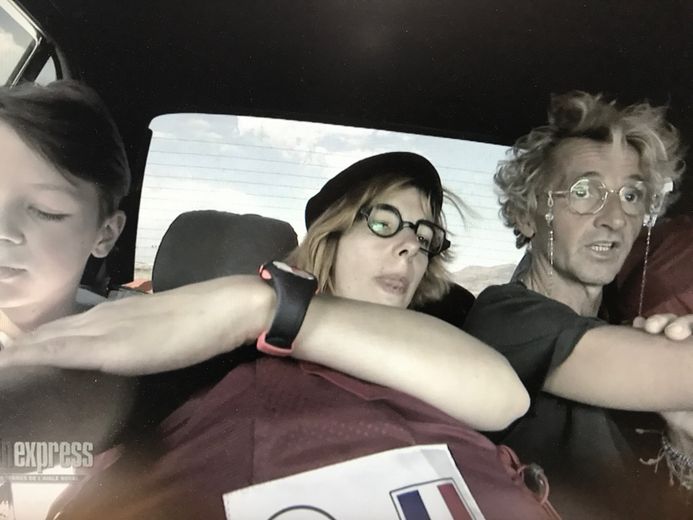 Another sequence that made viewers laugh during an improvised toilet in a stream "muddy". While Vanessa, who preceded him, had fun splashing herself with ice water, Etienne will content himself with soaking his feet while grumbling, barely avoiding the fall.
The Beijing Express adventure therefore continues for Vanessa and Etienne. See you on Thursday February 24 for the 3rd episode!