Tuesday, the Metropolitans 92 beat the Morabanc Andorra (83-74) and won the qualification in 8th of Eurocoupe. The Boulonnais will face the Lithuanians of Lietkabelis on the last day of this group stage.
Already qualified for the Eurocup play-offs, the Metropolitans ensured their qualification for the round of 16 by beating Morabanc Andorra with a score of 83 to 74. Jordan McRae's partners started the game with a bang by sticking a 0 -6 to the Andorrans, who picked up the score at the end of the first quarter (16-16). Before widening the gap with the princely team at halftime (35-40).
Subsequently, Vincent Collet's men were able to control the game, without really dominating it, the fault in particular of a tough opponent who never let go. The players of the Principality of Andorra managed to reduce the gap by one point at the start of the last quarter (61-62) but broke down in the last ten minutes. The Alto-Séquanais stuck a 12-3 which allowed them to take off by winning 83-74 and winning 3rd place in group A.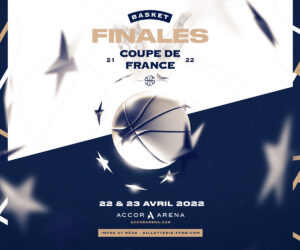 The Metropolitans will play at home in the 8th Eurocup
This victory gives the Metropolitans the advantage of receiving in the knockout stages of the Eurocup, which will take place on April 19 or 20 in a dry match. But before moving on to this round, Vincent Collet's proteges will have to face the Lithuanians of Lietkabelis to retain third place on the last day of this group stage.
"It's a very good win because we were tied with Andorra and now we'll be in the top four and have home advantage for the first game of the playoffs. We have a chance, if we beat Lietkabelis, to keep third place, which is our goal. So it's a very important game." reported the Metropolitans tactician in a post-match press conference.