Mountain, aviation, underwater exploration, the watch is a tool and the international Watches & Wonders exhibition, which takes place in Geneva until April 5, reminds us of this in many ways. It has always been on the wrist of those who dare to go a little further, a little deeper, a little more into the unknown. If these extreme adventures still exist, they have become commonplace, and the watches that go with them have multiplied to seduce everyday adventurers. Simple, functional, solid, rather muscular and necessarily legible, they respond to the hyper-segmentation of our sports and outdoor activities, and become one piece of equipment among others, distinguished by its status as a durable and luxury object.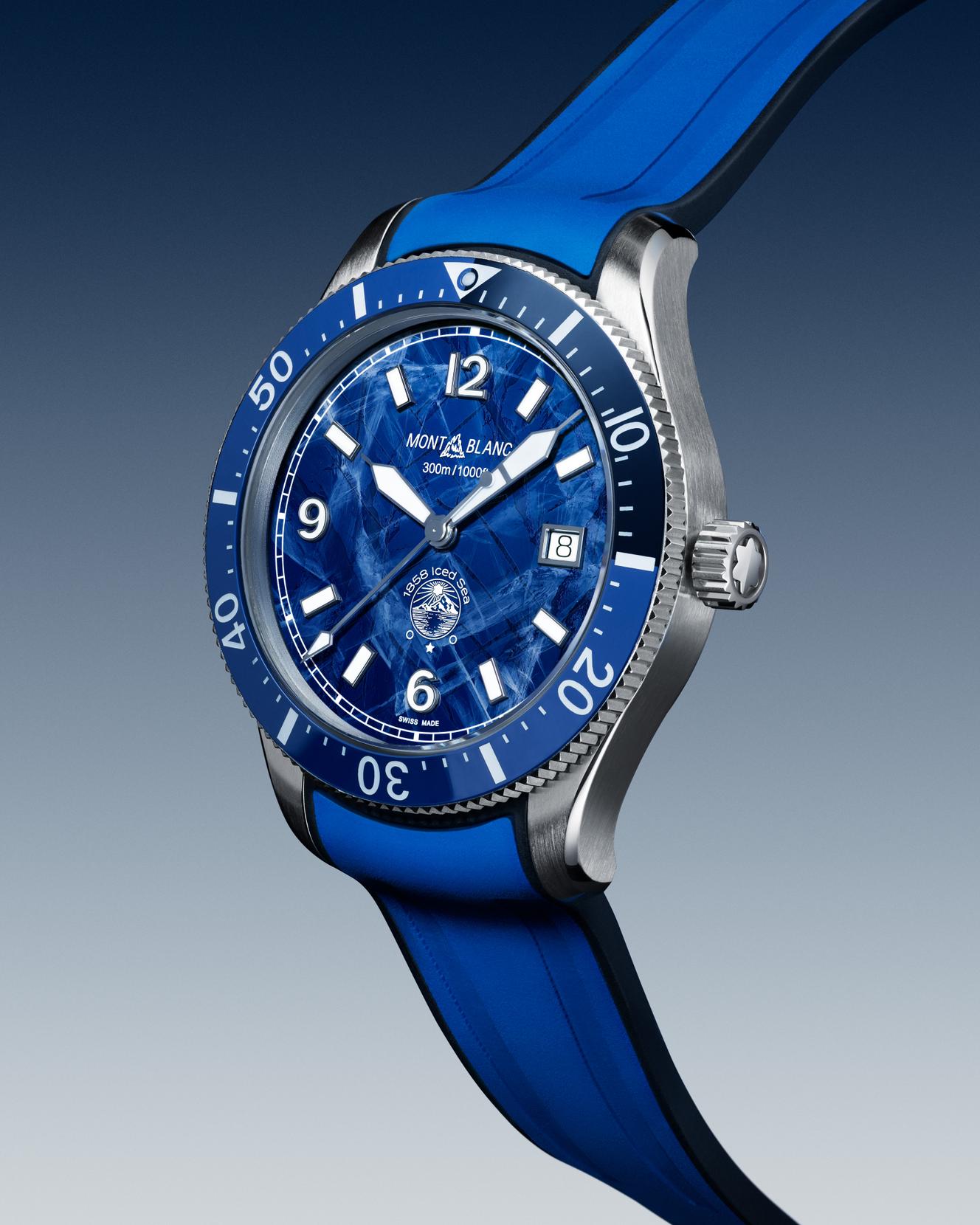 An opportunity also for brands to tell great stories. This is how Montblanc, naturally associated with the mountain world, has recently rediscovered a taste for peaks and ice axes. The more the brand advances, the more it appropriates its biotope. The 1858 Iced Sea collection is a tribute to the Mer de Glace, nickname of the Mont Blanc glacier. It is a diver's watch, water-resistant to 300 meters and equipped with the essential rotating bezel to count down immersion times. Its blue, black or green dial with white veins recalls the sails that streak the different types of ice of this high altitude sea. More broadly, this fusion of references explains the versatility of this piece.
Optimal nighttime readability
The new Tudor Black Bay Pro, with dual time zones, is a pure product of the strict codes of tool watch, name given in the seraglio to tool watches. Its 24-hour engraved bezel is not afraid of shocks, its set of orange hands recalls emergency signals, and its optimal night-time readability places it in a Swiss army knife style, ready for anything. Its small diameter of 39 millimeters, its fabric strap and the use of historical details, including the hand in the shape of a stylized snowflake called "Snowflake", tick all the boxes of the neovintage register.
In the field of aviation, Rolex is renewing one of its lesser-known models this year, the Air King. New box, new movement, reworked dial, it is part of the brand's pilot watch heritage, which has accompanied countless professionals. Its particular minute track, made up of numbers five by five, its green and yellow logo and a refined template confirm its status as a resolutely unique piece in the brand's collections.
For its part, IWC is also multiplying its reference universes. Partner of the Top Gun fighter pilot school in the United States, it develops its collection of the same name in the various places where its combat airmen train, from Lake Tahoe to the Mojave Desert, each time with a evocative color of the place. All these references, coded, symbolic, remind us that the watch lives on metaphors and associations, like our minds.